1889 Singer Treadle Sewing Machine Manual and Accessories Original Condition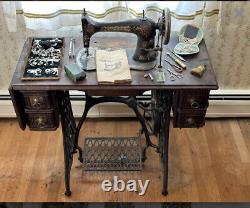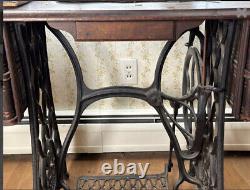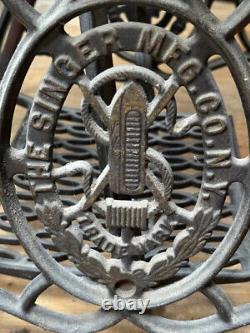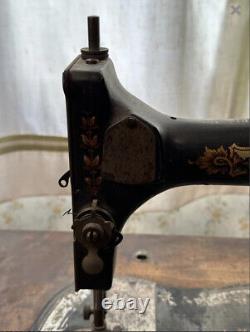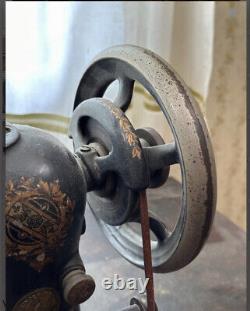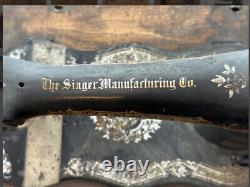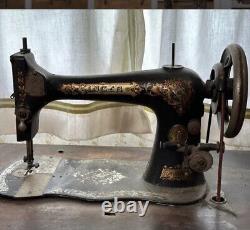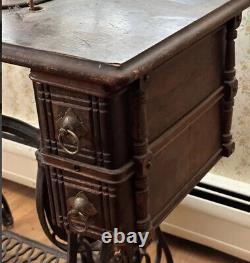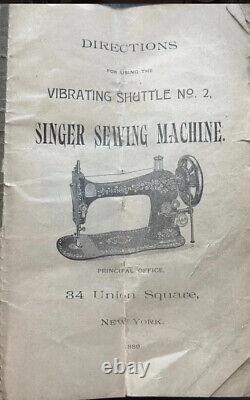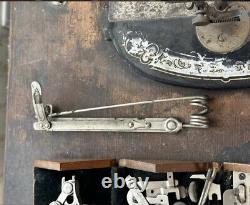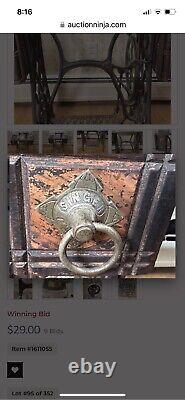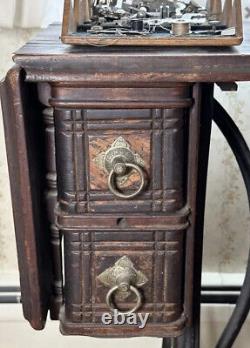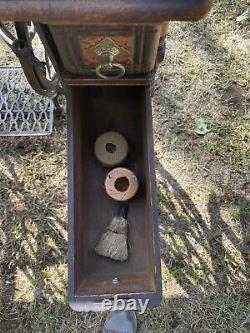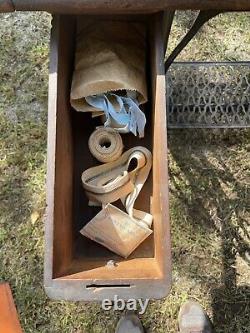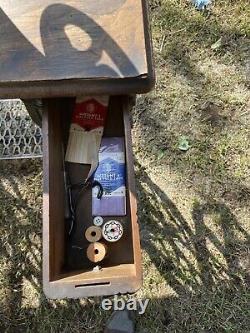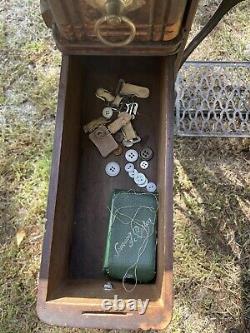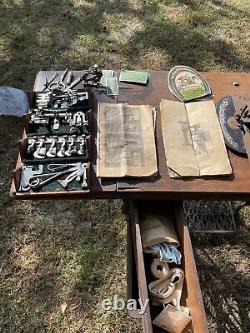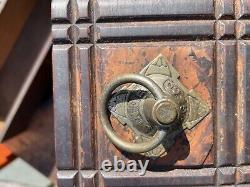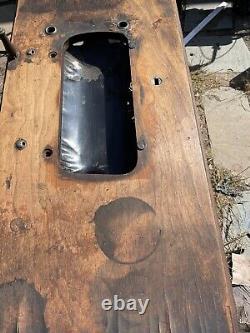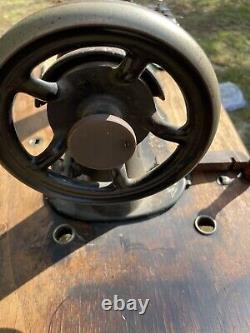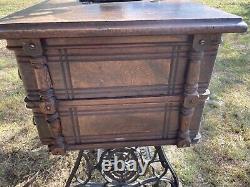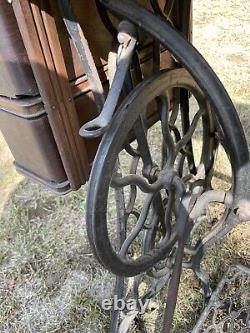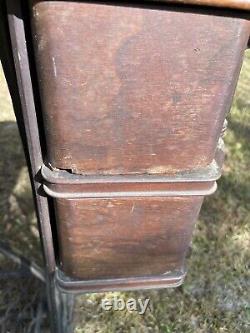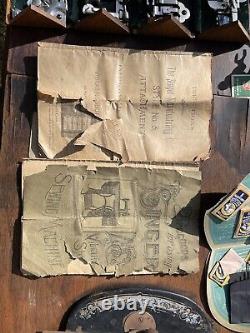 An antique treadle sewing machine by Singer with an array of accessories and original instruction booklet -- amazing! It's a beautiful machine in untested condition. The wooden cabinet has wear throughout, including split/lifting veneer, drawer sway, finish loss. 29" tall, 39" long, 16 wide as shown with sides in dropped position.
This machine would make an excellent restoration project.