1894 Singer Model 27 Treadle Sewing Machine with Sphnix Motif and CoffinTop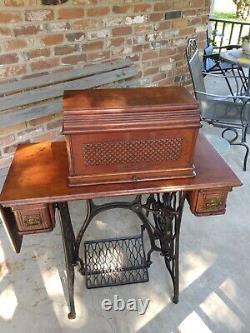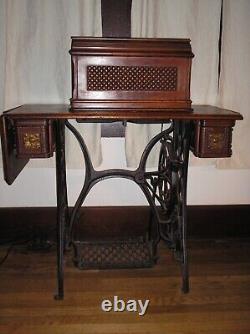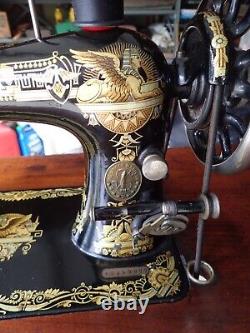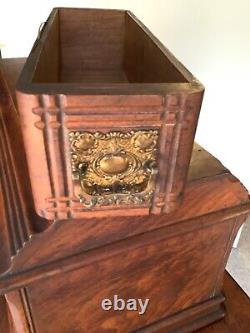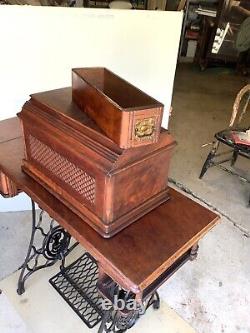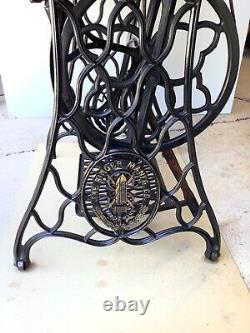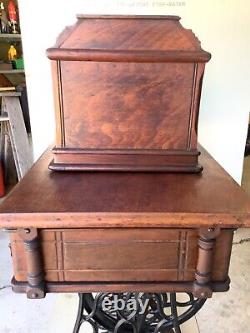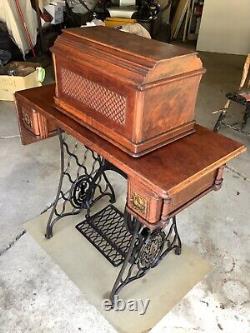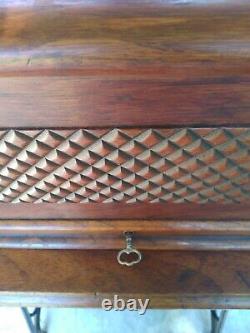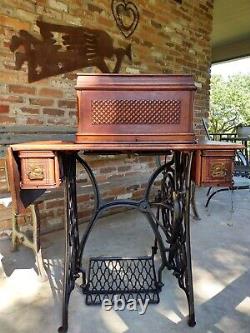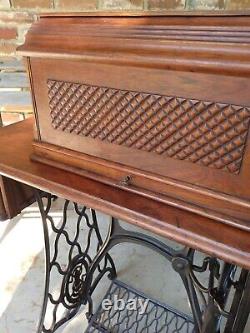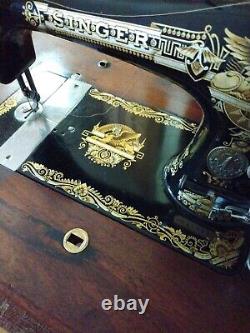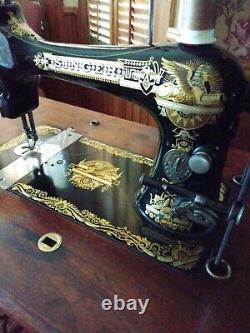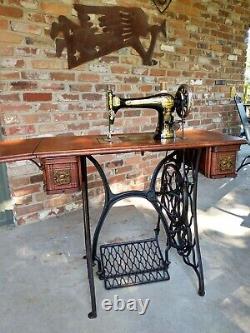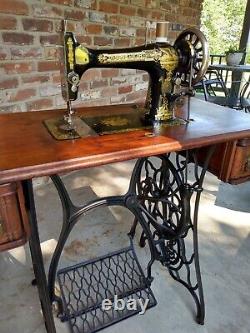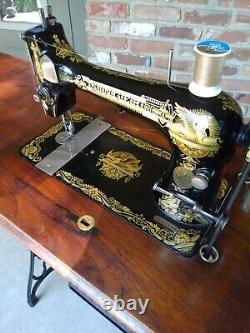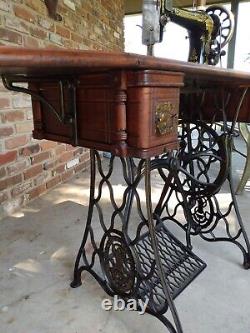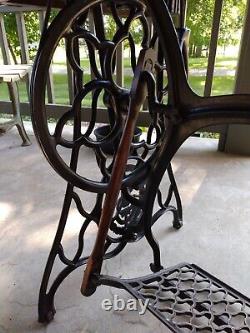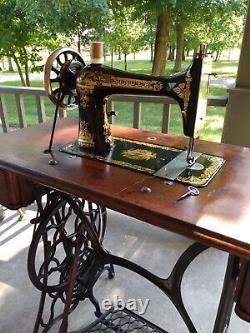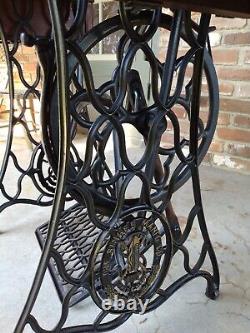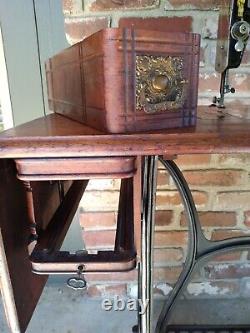 Once I saw it, I was quickly captivated by the unusual, golden sphinx decals, its Singer history, and its careful preservation. The treadle is embossed with Egyptian motifs and is in original condition!
If the distance is farther than 75 miles there would be a sharing of cost and would be calculated considering the distance; 150.00 plus distance surcharge.