1926 Singer Sewing Machine With Cast Iron and Wood Table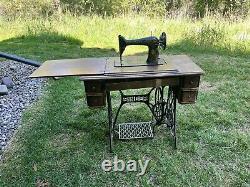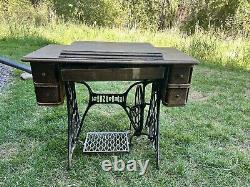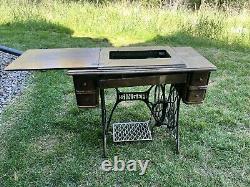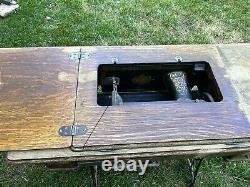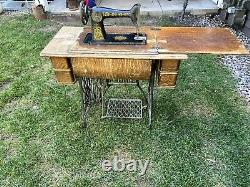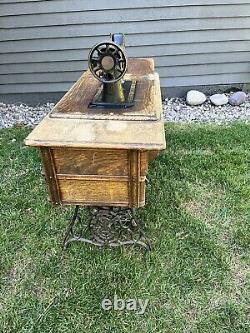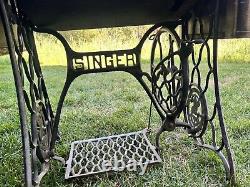 Up for sale is a beautiful 1926 Singer sewing machine with a cast iron and wood table. This piece is a true antique and boasts original craftsmanship that has stood the test of time. The machine bears the name of the renowned Singer brand, which has been synonymous with high-quality sewing machines for over a century. This sewing machine is perfect for collectors and enthusiasts who appreciate the rich history of sewing and the art of craftsmanship.
The Singer name is sure to add value to any collection, and the cast iron and wood table provide a sturdy base for sewing projects. Don't miss out on the opportunity to own a piece of history with this beautiful Singer sewing machine.