Antique Cast Iron SINGER Sewing Machine Head Only G457497 UNTESTED 1910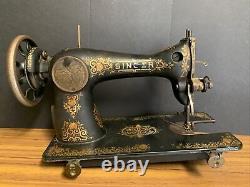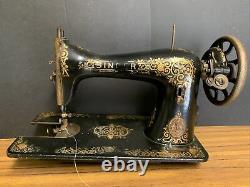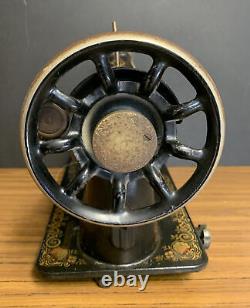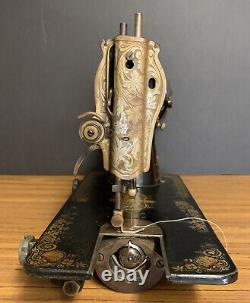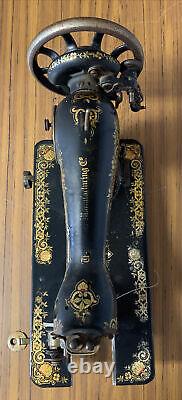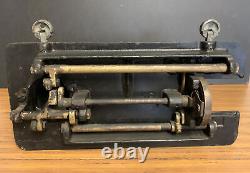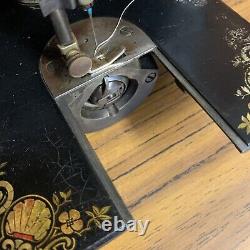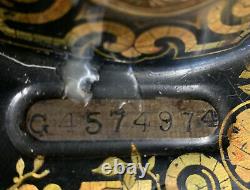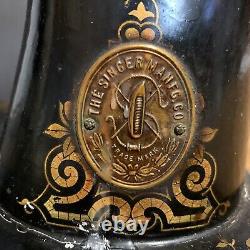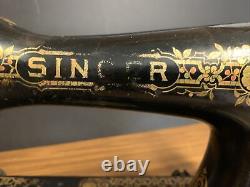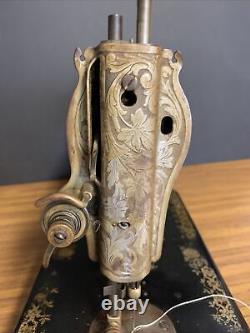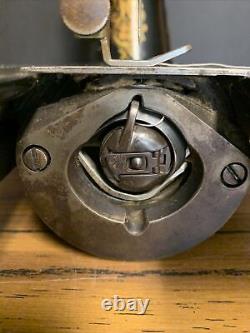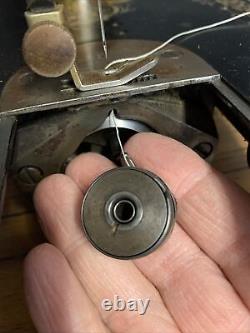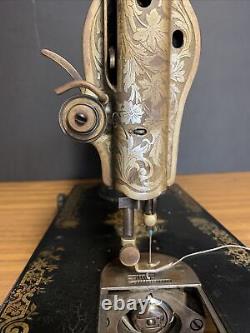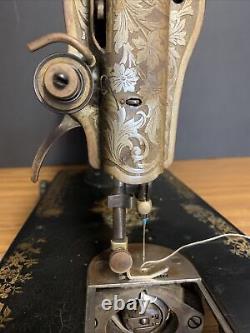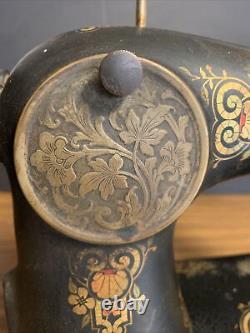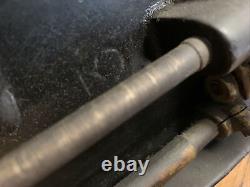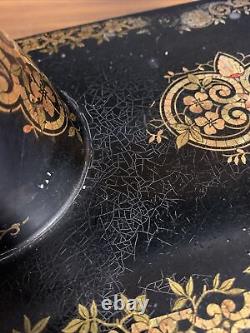 Antique Cast Iron Singer Sewing Machine G34574974. I'll start by saying I know next to nothing on sewing machines or how to thread, work or test them. Although my home ech teacher from the 80's would be proud of me for remembering how to remove the bobbin and lift the lever for the foot piece. That's about all I can say works. It is missing silver slide plate at the front (yes I googled a diagram to find the proper namesmiles).
Signs of image loss, scratches, rust, aged dust and there is some old melted wax near the numbered plate piece. Based on that serial number I think it is from around 1910. I have not attempted to polish or clean it other than wiping it down with a dry cloth. Weighs approximately 24 pounds 5 ounces (prior to packaging) and a magnet does attract to it.
We are not antique dealers, collectors or experts. We describe the item along with any flaws and markings we can find the best we can.