Antique Cast Iron Singer Treadle Sewing Machine Base, Table Legs, Repurpose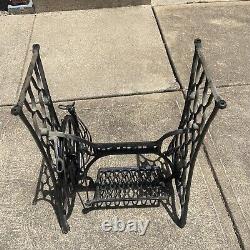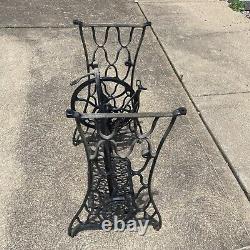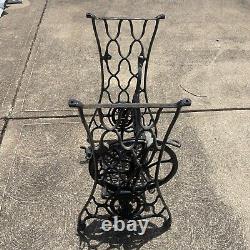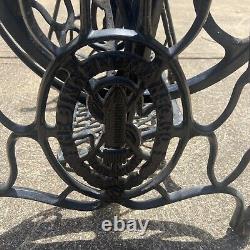 Up for sale is a beautiful antique cast iron Singer treadle sewing machine base table legs, perfect for repurposing into a unique piece of furniture or decor. This piece has a rich history, dating back to the pre-1930s era and featuring the iconic Singer brand. The craftsmanship and quality of this piece are evident in its sturdy construction and intricate details.
The maker, Singer, is known for producing high-quality sewing machines and parts, and this base is no exception. Its original and authentic antique status adds to its value and appeal.
Whether you're a collector looking to add to your collection or someone who appreciates the beauty and functionality of vintage pieces, this antique Singer treadle sewing machine base is sure to impress.