Antique Singer Sewing Machine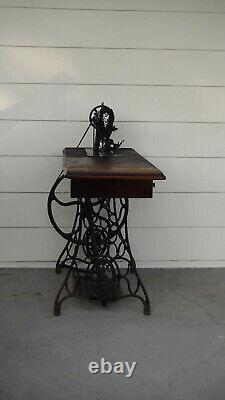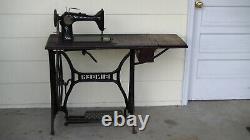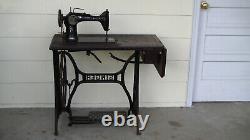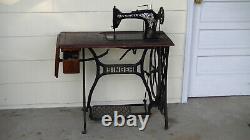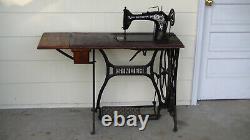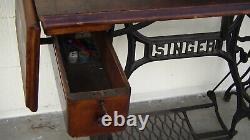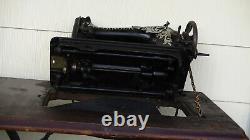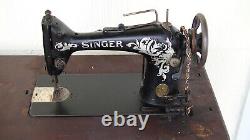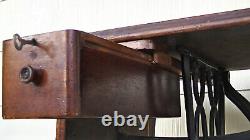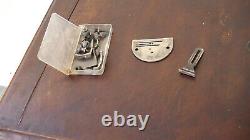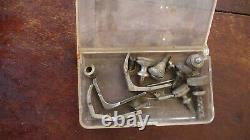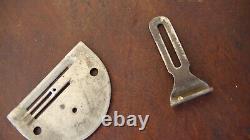 This unrestored, yet fully functional, complete and in very good condition machine. Would make a great conversation piece or flower pot stand for Decorators. It offers a valuable and sustainable way of keeping your daily textile needs fulfilled.
No pesky bills for dangerous electricity or stinky gasses burning to power this machine. It is strictly user powered, great exercise. Put that foot exercise pedal machine in the closet and get truly productive!
I see you're interested. What's holding you back?
This is a pretty unusual unit from what I have seen. If you want it restored, let me know. We can work out a deal.