Antique Singer Treadle Sewing Machine Cast Iron Base Marble Top Shabby Chic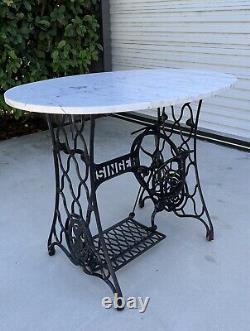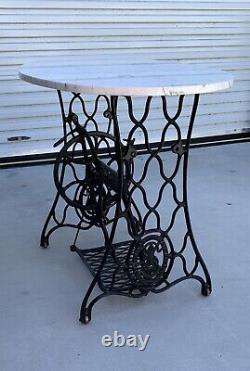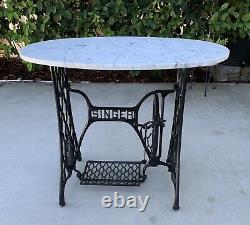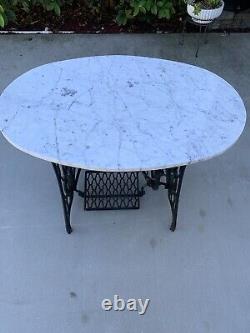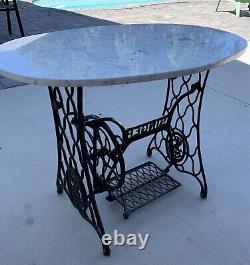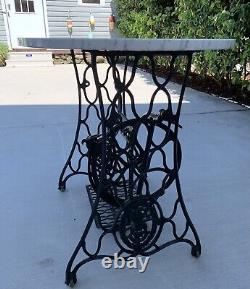 This antique Singer treadle sewing machine features a cast iron base and a marble top, making it a perfect addition to any shabby chic collection. The machine is 1915 year and has been well-preserved, with original antique features intact. Marble top sits on rubber grommets very sturdy. Top is 3 ft long 2 ft wide and 3/4 inch thick. It stands 29 inches tall.
The Singer brand is synonymous with quality and durability, and this antique treadle sewing machine is no exception. Whether you're a sewing enthusiast looking to add to your collection or simply a lover of antique pieces, this Singer treadle sewing machine is sure to impress.