Antique Singer Treadle Sewing machine REDUCED PRICE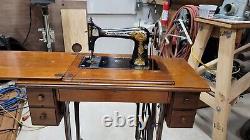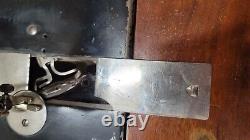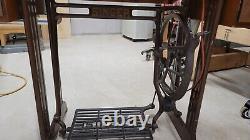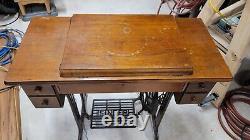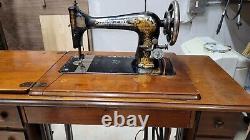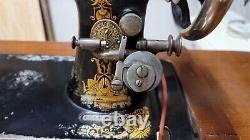 All in working order Only has one shuttle and bobbin. The paint and the decals are faily well worn.
I believe at some point in this machines history it was moved to a never cabinet. Not certain of the cabinet.
Cereal Number on machine is 16443114.