Antique Wheeler & Wilson Sewing Machine W9 Pre 1930 With Extras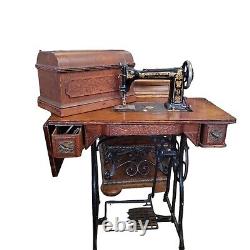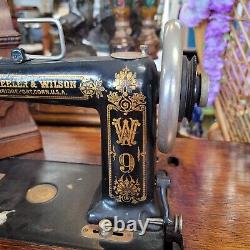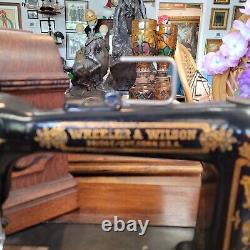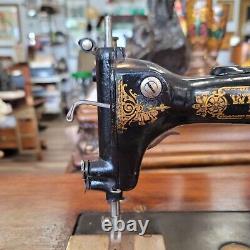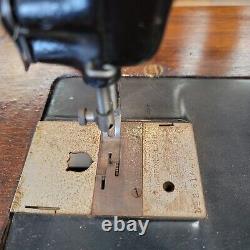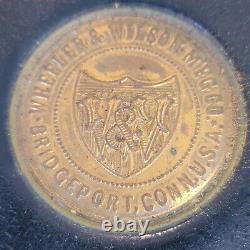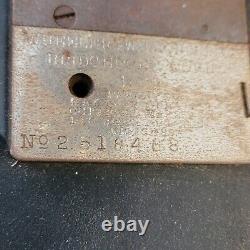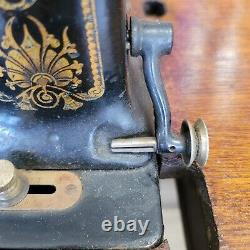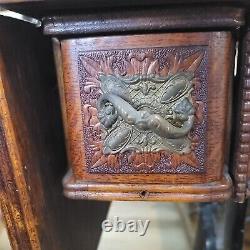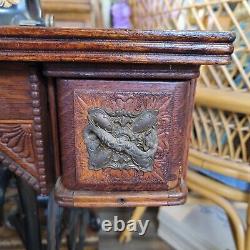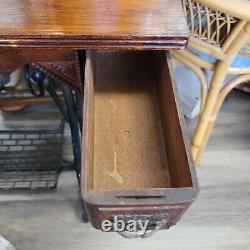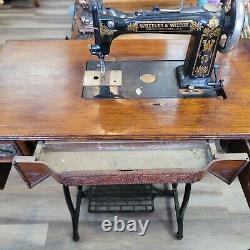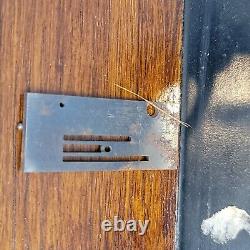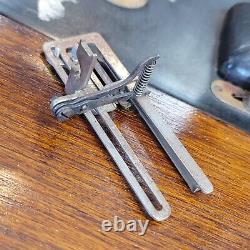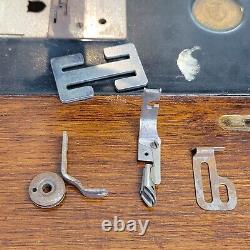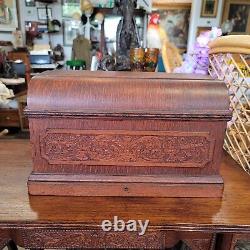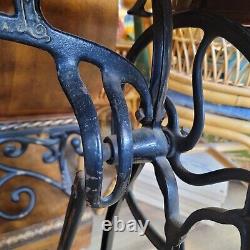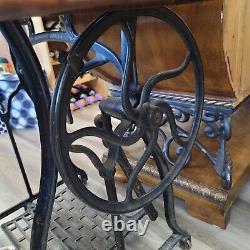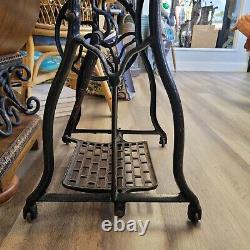 This antique Wheeler & Wilson sewing machine model W9 D9 was manufactured before 1930 and still has its working pedal, although a new belt is needed. This machine is a rare find for collectors of antique sewing machines and enthusiasts of vintage Singer treadle machines. The maker, Wheeler & Wilson, is known for producing high-quality sewing machines during the late 1800s and early 1900s. This particular model is an antique original and is in good condition, with all parts intact and no major damage present.
It would make a great addition to any antique sewing machine collection or could be used as a decorative piece in a vintage-inspired home. Don't miss your chance to own a piece of history with this antique Wheeler & Wilson sewing machine. 40 Tall with cover on. 42 long with side table up. 33 long with side table down. Unknown if it is in working shape.