Gorgeous 1919 Singer 128 La Vencedora Sewing Machine Vtg Hand Crank Fully Tested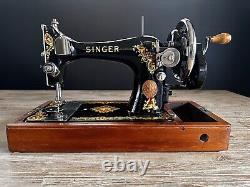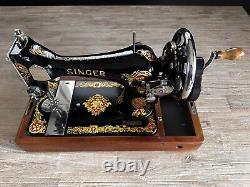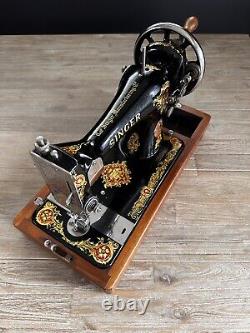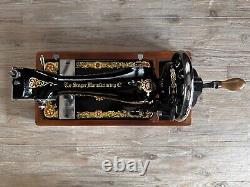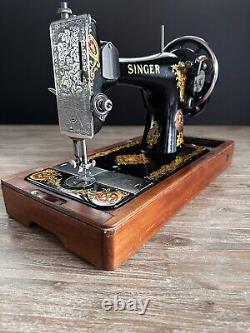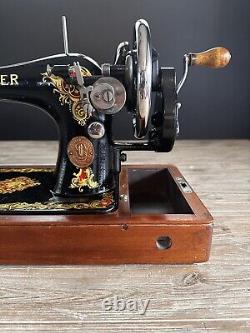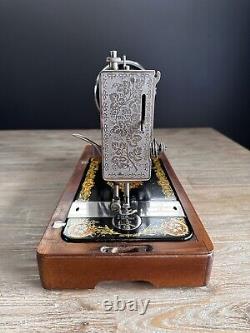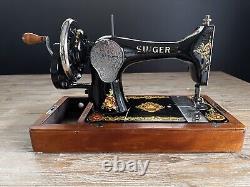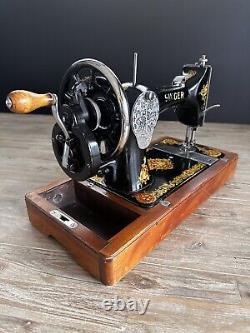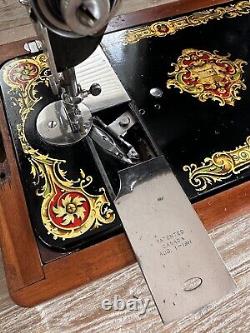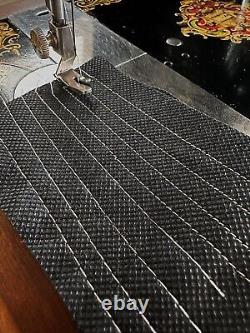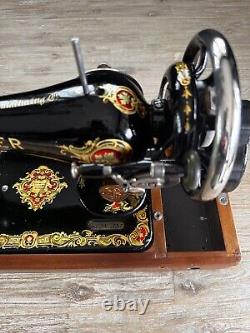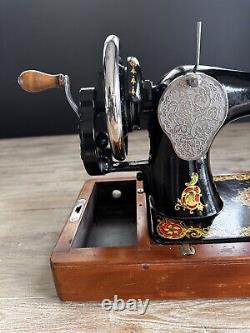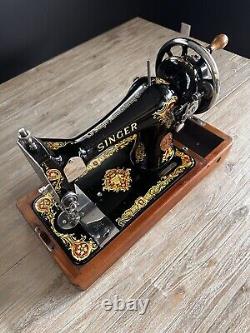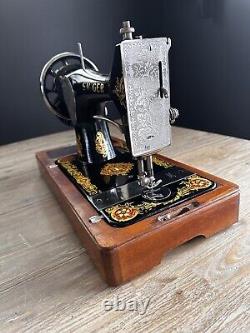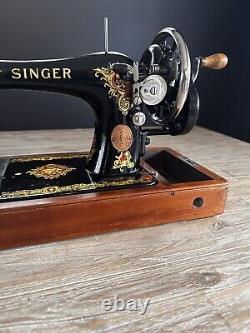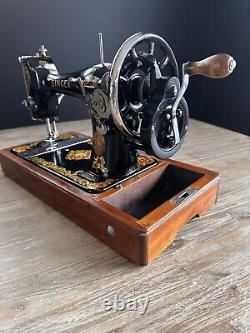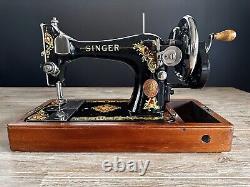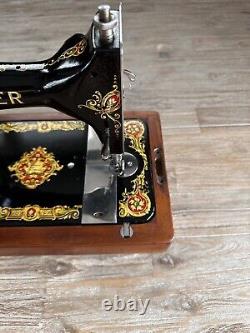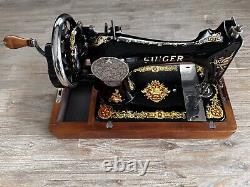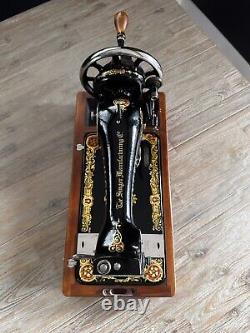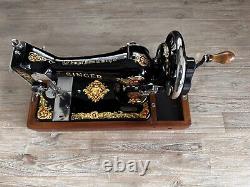 Gorgeous 1919 Singer 128 La Vencedora Sewing Machine Vtg Hand Crank Fully Tested. This machine is absolutely stunning! It is brilliant in colour with a gorgeous vintage hand crank. The La Vencedora decals are bright, beautiful and intact.
It is probably one of our favourite decal patterns as the vivid red really adds an attractive eye-catching quality to this Singer. It is housed in an original Bentwood case with its key, also in astounding condition.
The motor runs smoothly, all functions have been fully tested. This Singer model 128 dates back to 1919 by serial number G6913770. This machine is 104 years old!!! It is just as beautiful and vibrant now as it was back then.
We threaded the machine up and tested its sewing ability, it runs spectacularly as a hand crank. We sewed the stitches as seen in photos, this machine produces a beautiful straight stitch!
The bobbin winder works great. The tension and stitch length knob were easy to adjust and operate correctly. This 128 has a vibrating shuttle system with the bullet shuttle. It comes with the original bullet shuttle and an extra bobbin.
The condition of this Singer is remarkable. The La Vencedora decals do not disappoint, they are bright and near perfect. The black enamel shines stunningly with minimal wear as expected from an item of this time period. All of the nickel plated metal parts have been polished to shine and show off their decorative floral patterns. All of our items are of the antique and vintage nature.
This item may have typical minor wear as expected of an item from this time period. We look over all our items carefully to photograph and mention in our description any specific damage. We conduct research to accurately represent our items to the best of our abilities.
We will pack carefully to ensure a safe arrival! See our other listings for stock and Bentwood Cases.