RARE 1894 antique singer pedal sewing machine table & 7 drawers and more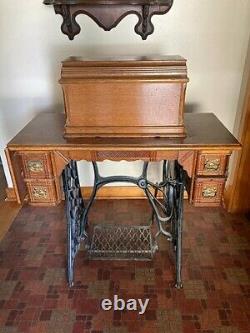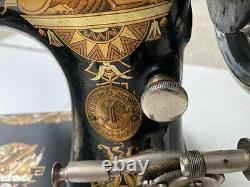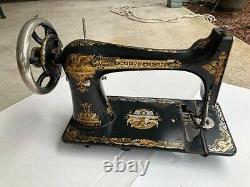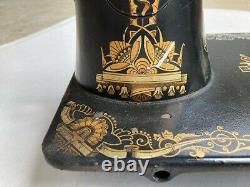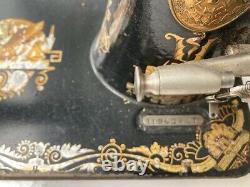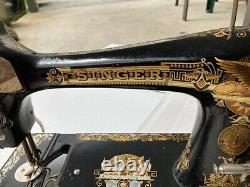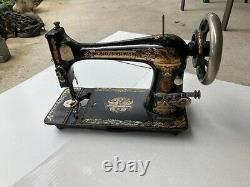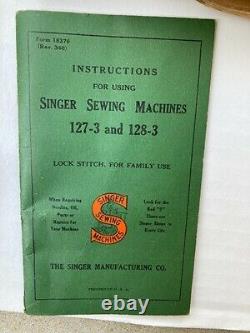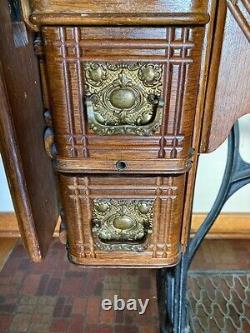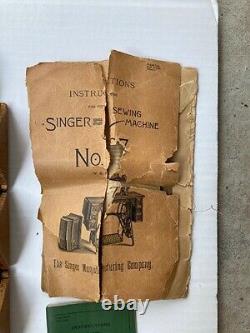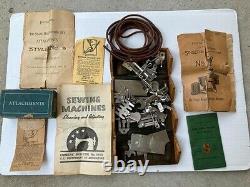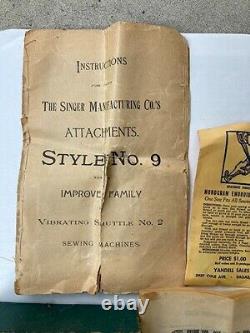 This is a RARE 1894 antique singer pedal sewing machine that is mounted in the original antique table. The machine can be removed and easily put back into the table. The table has 7 drawers and there is a box of accessories that include attachments, bobbins, and original instruction booklets. I have LOTS of photos s please message me for more information as you consider purchasing this exceptional antique machine manufactured in 1894. The serial number for the machine is 11940231.
It was just serviced in November (I have the receipt) and with a new belt and a thorough cleaning and adjustments, it is in very good working order. I have a photo of the receipt and sample stitches sewn with the machine 2 weeks ago.
What is unique about this item is the wooden coffin cover. Also, this machine belonged to my great grandmother and then my grandmother and then me; i learned to sew on it so have very fond memories. Many clothes for my sister and brother and our Barbie dolls were sewn on this machine! Notice in the photos all the accessories and booklets.
There are so many attachments, pieces and parts along with original instruction booklets.... You don't usually see this much history of a machine in a listing. The drawers have the original metal pulls and the furniture piece is in good condition considering it's age and the fact that it has moved with me 4 times.
The coffin cover has a side that is a little loose, and naturally there is wear on the furniture and the machine. Please review pictures and ask for more as you consider purchasing this lovely piece of history. It is located close to Harrisburg, PA (the capital).