Singer 201-2 Sewing Machine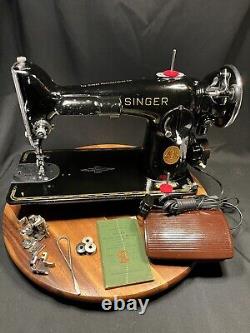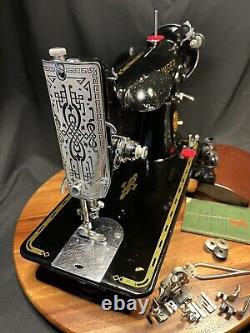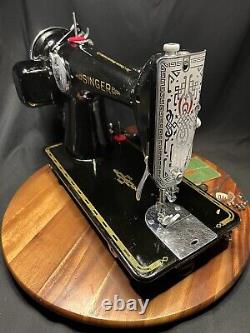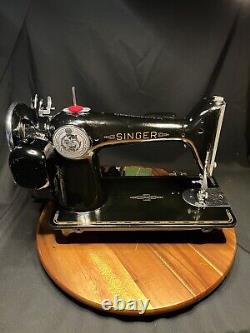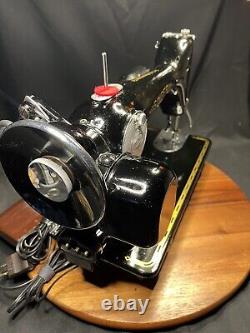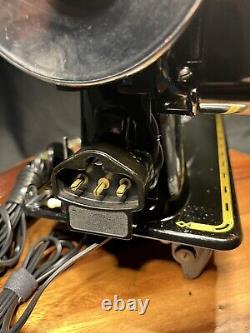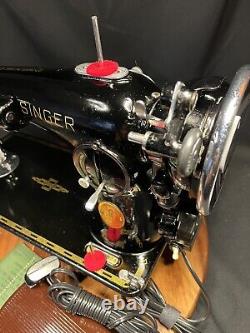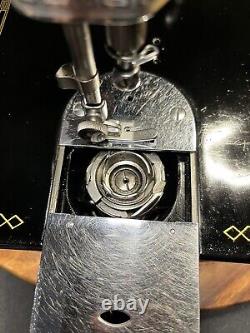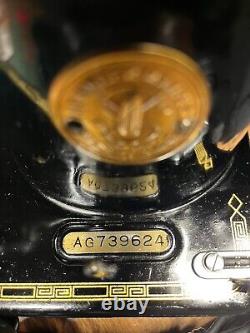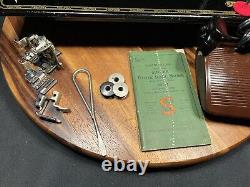 Widely considered the best sewing machine ever made. The Rolls Royce of Sewing Machines. This one is a spectacular example that fact. Extremely powerful and smooth operation as is its reputation. Cleaned, oiled, polished and greased for optimal performance.
In excellent working and cosmetic condition. The motor he's been rewired and serviced as well as the foot pedal. This is one of the more superior presenting machines.
Comes with the original manual, extra attachments, extra needles and 3 bobbins.