Singer 206K vintage sewing machine FULLY RESTORED (read description)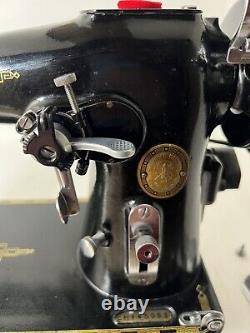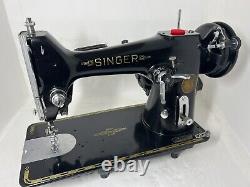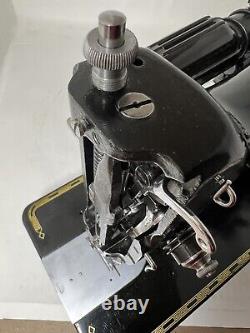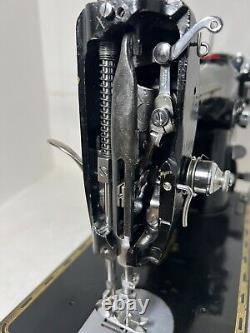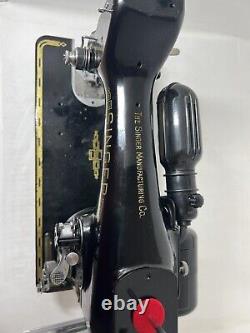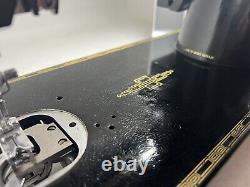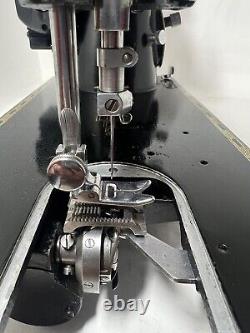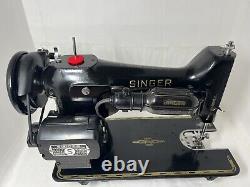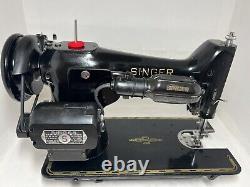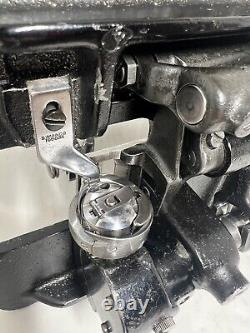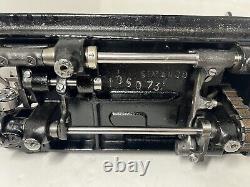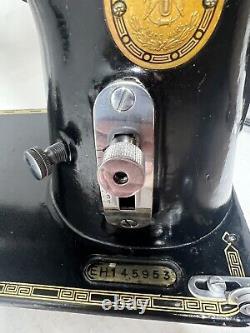 Vintage Singer Sewing Machine 206K, Fully Restored. Meet Admiral Halsey who has a serial number of EH145953 from 1952 (all of my restorations are named after a WWII commanding officer). I'll try to give an idea of what my restoration has to the Admiral has entailed. Thoroughly inspected and assess prior to restoration.
All parts were removed so that the body can be deep cleaned inside and out. Decals were in great shape so he received a body restoration which includes. Touched up areas where original japanned finish had been nicked, scratched, damaged, etc. This is done, and can ONLY be done well by using an alcohol soluble ebony aniline dye powder mixed with shellac which will match Singers beautiful original black factory finish.
Shellac is allowed to cure for a couple of weeks. Finally the body is polished with compound and finished with a few coats of carnuaba wax. All were cleaned and polished/buffed to the point that they look better than they probably did after rolling off the assembly line.
The key here was to get all the parts that are metal to metal contact to be as friction free as possible so that the machine can operate as smoothly as possible. The motor, light assembly, and foot controller have all been completely rewired. Motor was totally disassembled to be cleaned of decades old grease and carbon deposits.
Both motor brushes have been inspected and their brass housing's cleaned. Motor's armature has been cleaned and polished to ensure great conductivity with the brushes. The old grease wicks were trashed and new ones added and properly lubed with Singer motor lubricant (shouldn't need to be redone for decades now). The internal metal gears have all been meticulously cleaned and re-lubricated and the internal cogged belt has been soaked in a degreaser and allowed to dry--it looks brand new. Bobbin winder mechanism has been rebuilt and aligned so that the bobbin fill equally from side to side with proper tension.
New bobbin winding tire and red felt spool pin cushion were added. Finally Admiral Halsey was completely oiled, adjusted with needle timing set, presser bar height, feed dog height & centering, Zig-Zag mechanism has been tuned and all other adjustments in accordance with Singers Adjuster's Manual for the 206K.
Last but not least, the thread cutter located above the presser foot has been polished and sharpened. Some people don't use these but I personally find them to be a very useful and convenient tool--they also have a simplistic elegance to them in my opinion. Everything and only everything pictured is included. The Admiral will be professionally packed and double boxed to ensure safe travels. This item is in the category "Antiques\Other Antiques".
The seller is "petste_wadde21" and is located in this country: US. This item can be shipped to United States.