Stunning 1924 Singer 66 Red Eye Sewing Machine Head Original Manual Fully Tested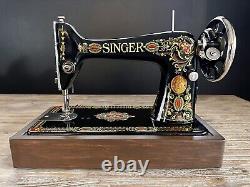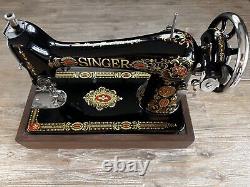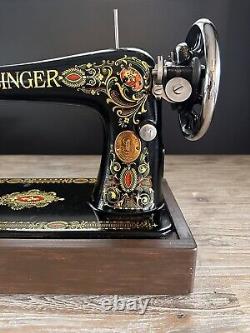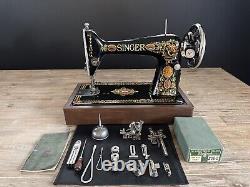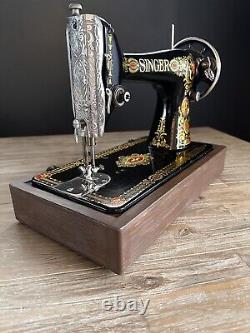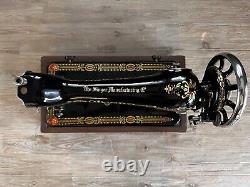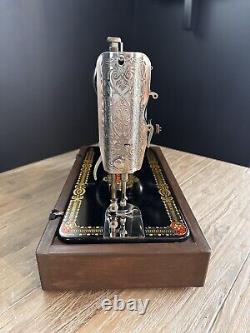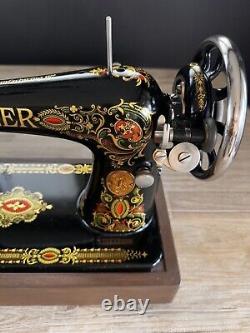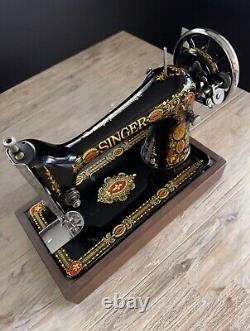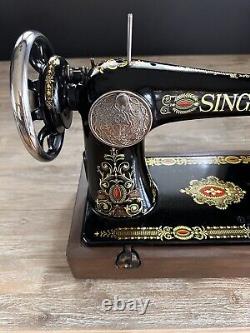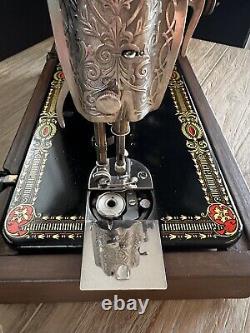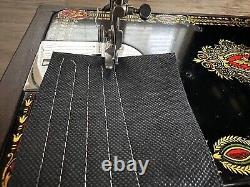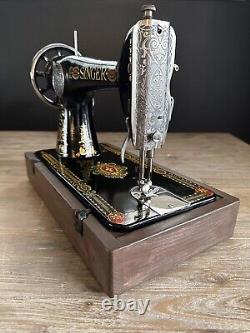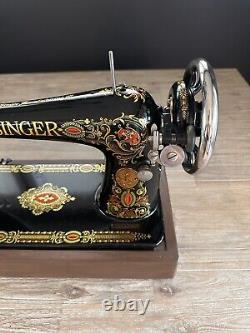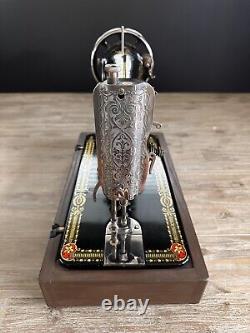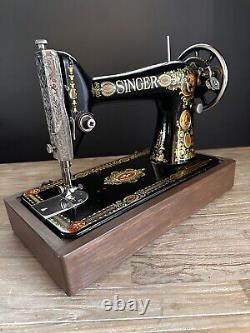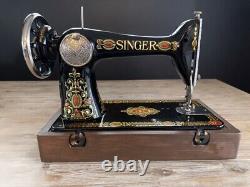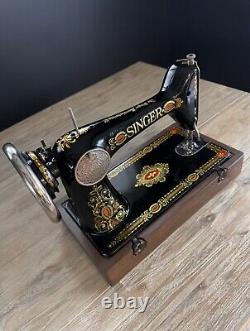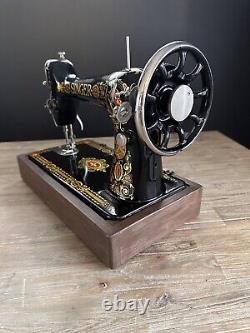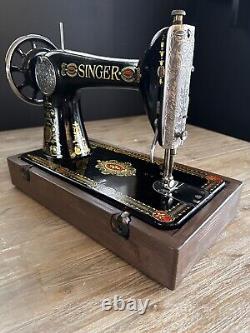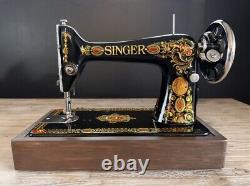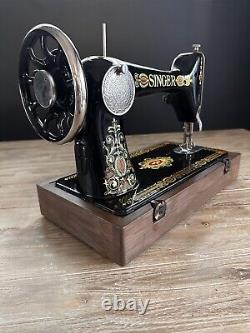 Stunning 1924 Singer 66 Red Eye Sewing Machine Head Original Manual Fully Tested. It is bright and brilliant in colour. The Red Eye decals are bright, beautiful and in amazing antique condition.
It is one of our favourite decal patterns as the vivid red really adds an attractive eye-catching quality to this Singer. This Singer model 66 dates back to 1924 by serial number G0588325. Almost 100 years old and this machine is just as beautiful and vibrant now as it was back then.
The Singer class 66 models were heavy duty domestic sewing machines that set the standard for several decades, and indeed the Class 66 bobbin and the 66 style horizontal oscillating hook arrangement are still in use on many'new' sewing machines today. When the Class 66 appeared it was considered an engineering masterpiece, able to sew any thickness of fabric from fine silk to heavy canvas. The 66 first introduced the horizontally mounted rotary hook arrangement with drop in bobbins. A system which still survives in so many sewing machines from all makers today. We threaded the machine up and tested its sewing ability, and wow! We sewed the stitches as seen in photos, which does not even begin to speak to the great capabilities of this machine.
The bobbin winder works great. The tension and stitch length knob were easy to adjust and operate correctly. This machine comes with 3 bobbins, extra attachments and rufflers, some original Singer screwdrivers, an oil can, extra tools, and the original Singer 66 manual. The condition of this Singer is remarkable.
The Red Eye decals do not disappoint, they are bright and beautiful. The black enamel shines stunningly and shows some minor wear typical of a machine from this time period. All of the nickel plated metal parts have been polished to shine and show off their decorative floral patterns. See our other listings for stock and Bentwood cases. All of our items are of the antique and vintage nature.
This item may have typical minor wear as expected of an item from this time period. We look over all our items carefully to photograph and mention in our description any specific damage. We conduct research to accurately represent our items to the best of our abilities. We will pack carefully to ensure a safe arrival!