Superb Antique 1927 Singer Sewing Machine Model 99k Case Fully Tested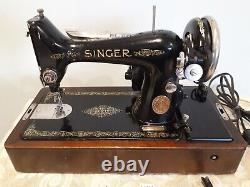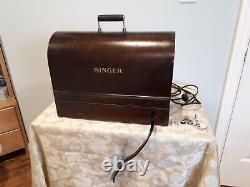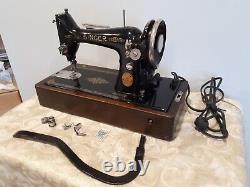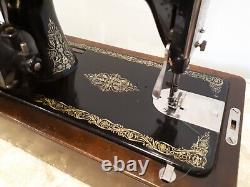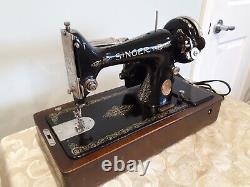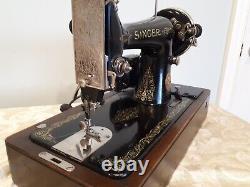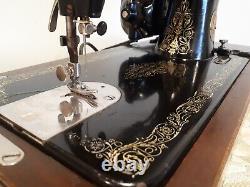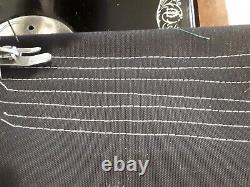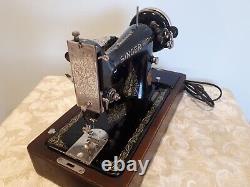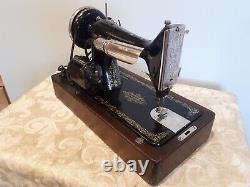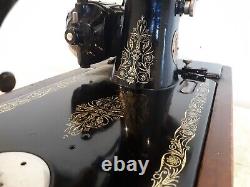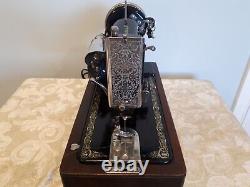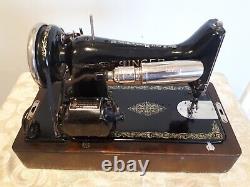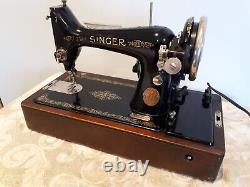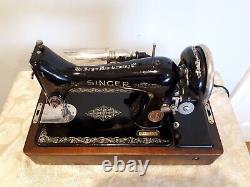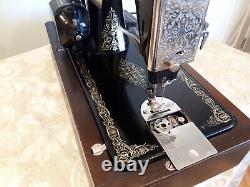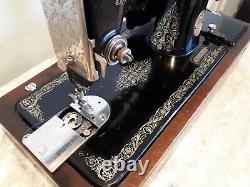 Beautiful antique Singer sewing machine model 99k housed in a superb original bentwood case. Serial number is Y5627276 dating this beauty to an amazing 1927.
Antique Singers never cease to amaze me with their beauty and longetivity, amazing quality. This machine is no exception. We threaded it up and it sewed beautiful stitches right away top and bottom as seen in my photos. We tested everything, bobbin winder works perfectly with a brand new tire, light works and tensioner was perfect. It ran as smooth as the day is was made and is a powerful machine!
Cones ready to sew with the knee bar working the installed controller perfectly, has a few presser feet, power cord, and 5 drop in bobbins. Condition is first class for an almost 100 year old machine. Black lacquer paint is super shiny with very little pre use wear. Lovely gold decorations are in almost intact condition and are bright and vibrant. We are dedicated to customer service.